Tiles by Skiersch Studio are timeless, handcrafted elements.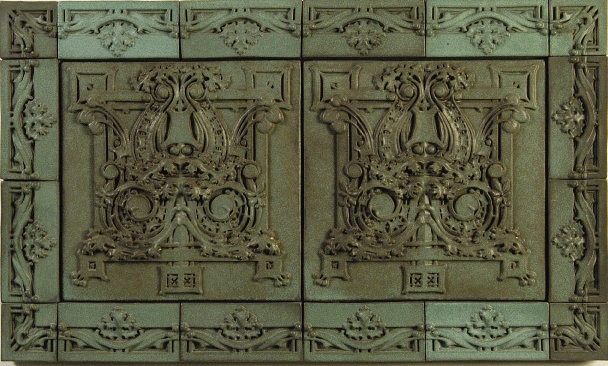 Our tiles enhance any home's traditionally-adorned spaces - kitchens, hearths, and bathrooms - or are perfect to be framed as art on your wall. Using age-old techniques and years of research, we handcraft tiles in styles from Arts and Crafts to Celtic to Sullivanesque, and create glazes from personally-adapted formulas passed along by generations of potters and craftsmen.
Often we spend countless hours with guests and loved ones in front of a warm hearth or in an intimate kitchen, and some of our most vivid memories are of those spaces. In an era short on such personal camaraderie, our art strives to create warm spaces where memories are made.
Our original designs and stylistic tributes enhance your home in ways that store-bought housewares simply cannot.
Our process incorporates the timeless art of tile making - sculpting, casting, and glazing . Each of our tiles is created with the utmost care, knowing they will be a focal point in your home.
We will adapt our designs to create custom installations that reflect you, your family, and your home.